About Bluebells
Bluebells is a full service florist, and as such we create floral wedding decorations, funeral arrangements, and bouquets for everyday occasions. We specialize in creative flower designs for any occasion. At Bluebells we use the highest quality flowers and customize each arrangement to fit our client's personality and budget. Everyone is different, and we believe that flowers should be tailored to each individual, so we do not use the "recipe books" that most other florists use - we prefer to let our creativity and the client's vision work together to result in truly unique arrangements made of the freshest flowers available.
We deliver our flower arrangements to homes and businesses in the Clarke, Frederick, Fauquier, Loudoun, and Warren county area, and we will travel greater distances to do weddings and larger events. We belong to a network of discerning florists and are able to send high quality flower arrangements anywhere in the United States and to many parts of Europe. Whether you need a simple Thanksgiving centerpiece, a small hostess gifts, or flowers for a wedding, we are happy to help!
Our shop is stocked with beautiful orchid plants, ivy and angel vine topiaries, candles, glassware, note cards by Cavallini Papers & Co., French soaps, pottery, art and items made by local artists, and other gifts and home and garden accessories, so it's easy to find the perfect gift. Come visit us on the downtown mall in Winchester the next time you are looking for something for a friend, or for yourself.
Regular Business Hours: Tuesday-Saturday 10-4, and by appointment
Phone: 540-535-7279
Address: 6 West Boscawen Street, Winchester VA 22601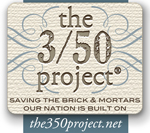 copyright 2012-Bluebells Designs